Home / Offers
Wake Up | Wind Down Spa Offer
18/07/2022 - 28/10/2022
Pick your moment of calm whether that is as the day is dawning or setting and enjoy a 90-minute thermal spa experience at 8am or 8pm for just £25 per person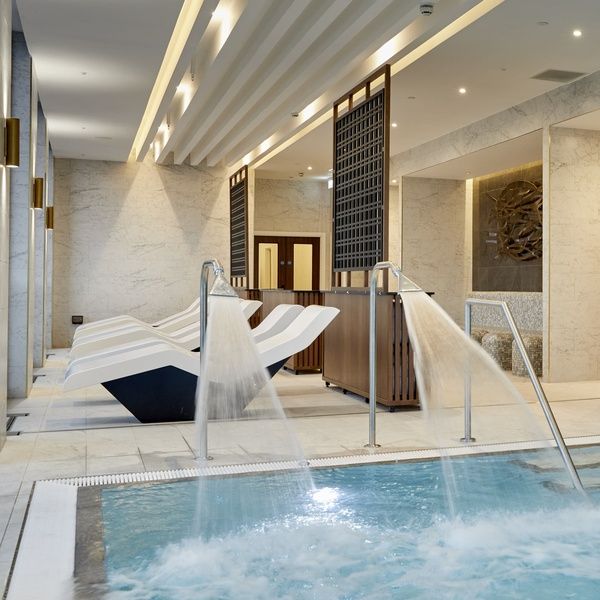 Whether you are seeking a moment of morning calm or a soothing spa trip in the evening, this is the perfect experience for you. Immerse yourself in a deeply revitalising 90-minute thermal spa experience.  Take a soothing dip in our stunning hydrotherapy infinity pool with its bubbling spa bath, heated volcanic zones and massaging water showers, all whilst soaking in the breathtaking city skyline views.  Take some time to enjoy the restorative heat of our sauna and steam room, then unwind in our calming relaxation zone, filled with signature aromas and peaceful sounds to relax your mind as you rest your body on intensely soothing heated beds. The perfect way to rise in the morning or soothe into the night.
Wake Up or Wind Down Spa Offer
Exclusive Wake Up or Wind Down Spa Offer – Enjoy a 90-minute thermal spa experience at 8am or at 8pm for just £25 per person!
Offer valid on 8am or 8pm sessions between Monday – Thursday until 28th October 2022.
Call our Reservations Team on 02922 745595 to book.
Enhance Your Visit:
Make your visit extra indulgent by adding a luxurious spa treatment to your visit.
Make it a real treat with a luxury overnight stay in one of our gorgeous rooms at The Parkgate Hotel.