Home / Offers
Luxury Event Space in the Capital
14/06/2021 -
Luxury event space in the capital: A new addition to The Celtic Collection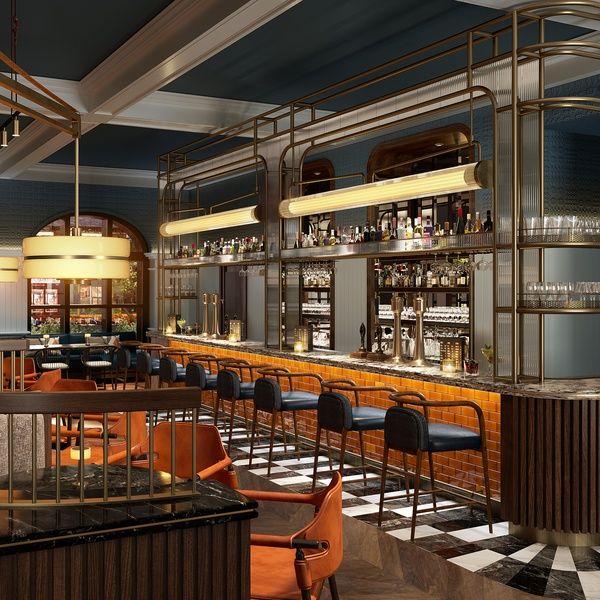 14th June 2021
Luxury event space in the capital: A new addition to The Celtic Collection
The Celtic Collection will be exhibiting at International Confex this year with an exciting new addition to its wealth of properties in Wales.
Exhibiting on stand AVG4, The Celtic Collection will be showcasing the hotly anticipated Parkgate Hotel. Set in the heart of Cardiff, The Parkgate Hotel will provide the perfect backdrop for meetings and events when it opens this autumn.
The hotel has brought together two famous historic buildings from the turn of the 20th century – the grand former Post Office and Cardiff's old County Court. This unique, luxury venue in the centre of Wales' capital city will provide the ideal venue for meetings and events for up to 432 guests.
The launch of The Parkgate will further enhance Wales's reputation as a major global business events destination, as well as add another stunning offering to The Celtic Collection's array of meeting spaces.
The flagship Celtic Manor Resort has been voted the Best UK Hotel for nine of the last 10 years at the M&IT Awards. Host venue of the 2014 NATO Summit and 2010 Ryder Cup, the Resort houses in the 1,500-delegate Caernarfon Suite with 24 additional syndicate and meeting rooms, as well as three championship golf courses, luxury spas, a range of restaurants and team-building and family activities.
The Collection also includes further meeting facilities, restaurants and accommodations at the 19th century Manor House, the idyllic Newbridge on Usk country inn, the stylish Coldra Court Hotel, and the essential convenience of the new Tŷ Hotel Magor.
Located next to Cardiff's Principality Stadium and operated in partnership with the Welsh Rugby Union, the latest expansion at The Parkgate Hotel offers both grandeur and glamour. The Postmaster Suite will offer a flexible space with its own pre-event bar area and separate entrance, perfect for larger meetings and events for up to 432 guests.
For those looking for a more intimate and atmospheric environment, The Telegraph Room is the hotel's private dining room which boasts an open theatre kitchen where diners will be able to view the chefs as they work on their sumptuous delicacies.
This impressive room will make a fabulous venue for private lunches and dinners, smaller meetings and events and intimate weddings, accommodating up to 50 guests.
The Parkgate Hotel also offers 170 beautifully appointed guest bedrooms and suites, a signature restaurant and bar, an elegant tea lounge, as well as a luxurious rooftop spa overlooking Cardiff's stunning skyline.
The alluring hotel will provide the ultimate destination to meet and drink, dine, and relax as well as the city centre's finest place to stay.